GET THE LOOK:
Yes, I am a full fledged stalker.
I stalked this J.Crew Factory blazer for weeks. I looked at it online daily hoping it had gone on sales each time I clicked on the website. I could not bring myself to pay full price for it. I stalked and stalked, until it came home with me. During the their 50% off everything sale a couple of weeks ago, they had one left. It was my size and on super sale. Sometimes being a stalker pays off.
I also stalked these Lay's chips. I hit at least five stores trying to get my hands on a bag. Once I found them, you bet your boots that I grabbed four bags. You can also bet that I voted on their Facebook page to keep these bad boys around. The most addicting chips I have ever put into my mouth.
Another stalking tendency of mine is religiously checking out the girls from @targetdoesitagain on Instagram. I have mentioned them before and I can't get enough of their posts. I have rushed out to Target on numerous occasions to grab an item that they posted. Example, the bag I am carrying in today's post.
I will admit that I have had my fair share of creeping on Facebook, Twitter, Instagram and blogs in general. I won't comment, leave a message, like the picture or let them know I have been "there". It's all harmless, I promise. Maybe using the word "creeping" isn't the best term...let's just call it being curious.
Are you a stalker, creeper or curious kitty? If so, what's on your list?
One thing I bet you will be adding is a girl I am about to introduce you to. I will openly admit that I stalk her blog, her style and how incredibly gorgeous she is. I have told her several times that she should seek a career in modeling. She is that beautiful.
**************************************************************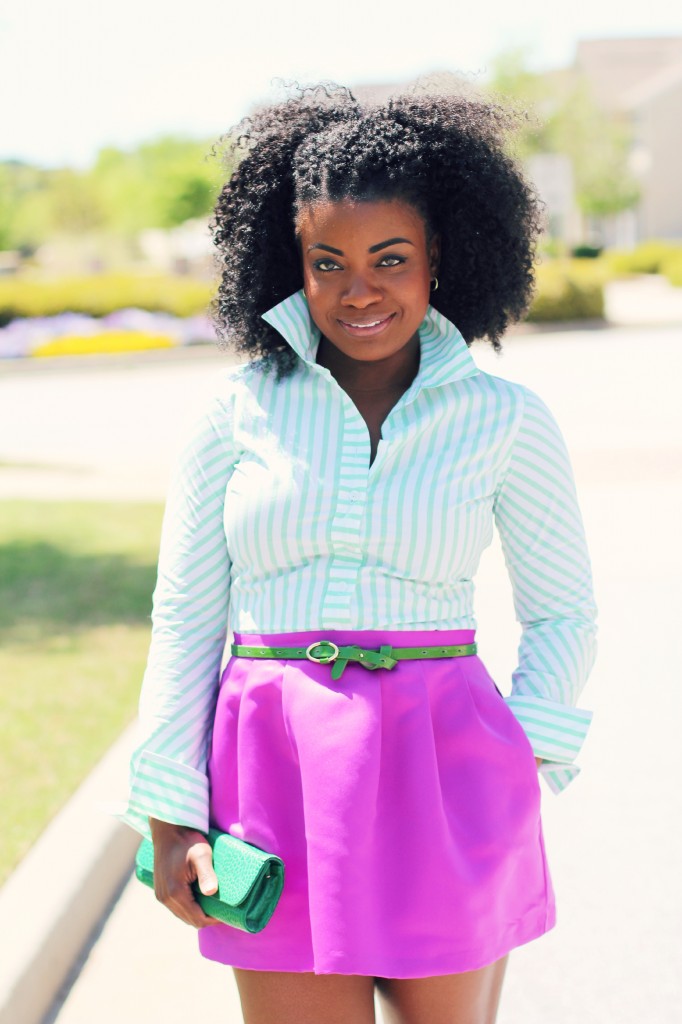 Serena is one of my favorite fashion bloggers. Her style is off the charts, unconventional (in a good way) and full of
grace
and
edge
. She already has a couple of
press
features under her stylish belt and it has been such a pleasure to watch her blog grow. Mark my words, Serena is going places and I wouldn't be surprised in the slightest if we see her picture on the cover of a magazine one day.
There is just something about her that will draw you in time after time. I am not sure if it's her daring style, flawless beauty or down to earth personality. Most likely, it's a culmination of all three and then some. If you need a daily fashion fix,
The Serena Saga
is one to add to your list of reads. She will surprise you everyday with her stellar looks and fashion forward style. I can guarantee you that.
Today, Serena has been so gracious to offer one Because Shanna Said So friend a $25 Visa gift card.
Be sure to block out some time because once you visit
Serena
, you are going to want to read and see more than just her latest post.
a Rafflecopter giveaway