I am super excited to introduce to you one of my most favorite blog friends! If you haven't met her yet, today is your lucky day! And if you are missing me, no worries, I am just a click away...
here
!
No need for me to talk any further...take it away, Angela!
Hi, I'm Angela from
Head to Toe Chic
and I'm so excited to be guest posting for Shanna today! We've been blogging friends for a while now, and I feel like we know each other so well even though we just spoke on the phone for the first time recently!
Over at my blog I post about my outfits, the latest trends, and the occasional tutorial. I've been blogging for about 6 months now and I'm loving every minute of it. Shanna and I decided to post on each others blogs today featuring maxi dresses, and here is my take on this trend. Make sure you visit
my blog
after this post to see Shanna's take on maxi dresses!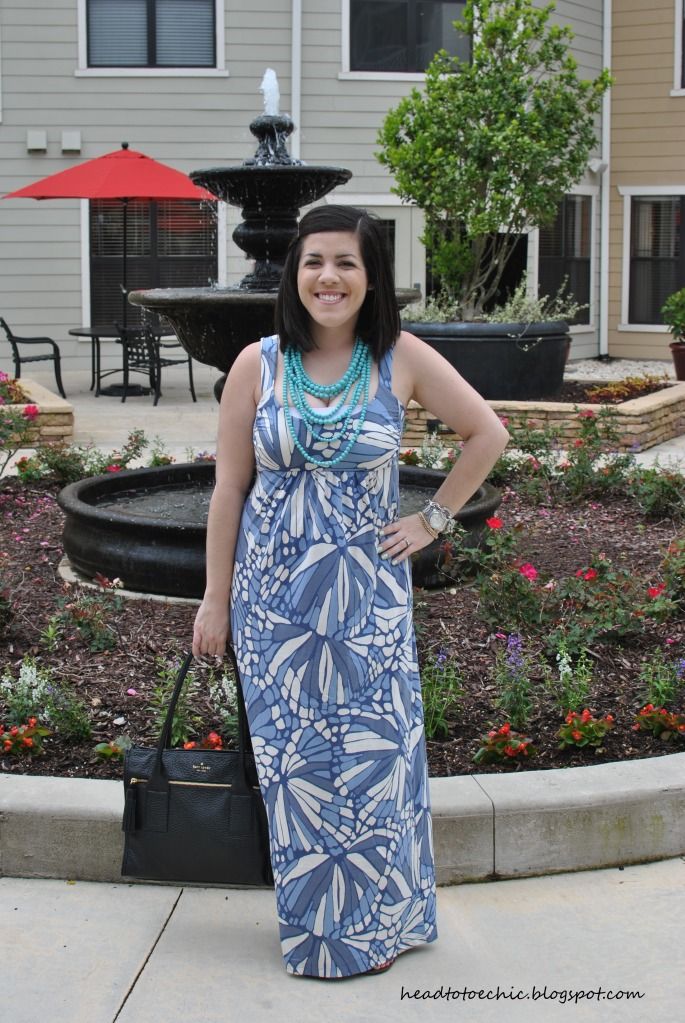 v